Submissive driver with own car wanted. Dates and cities below in german description.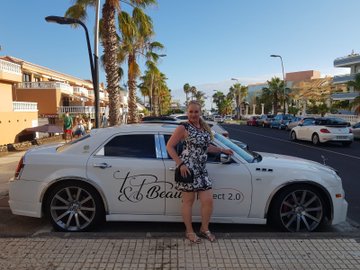 Ich gebe einem devotem Chaffeur mit eigenem Auto, die CHANCE ganzen Tag mit mir GRATIS zu verbringen!
Deine Aufgabe ist mich:
24. Januar: Trimbach – Landquart
7. Februar: Landquart – Wels
zu fahren, meine Koffer zu tragen und mir beim Auspacken helfen.
Dafür gibts auch ´ne Belohnung 😉
Dominante Grüße Sklaventreiberin Lady Jessica.
Anfragen per E-mail: chauffeur@sexyjessica.eu
oder telefonisch: Klick hier